VETERINARY PRACTICES
Veterinarian care and vet emergency services have their own unique set of challenges that Endecom understands fully. We are the IT support caretaker to one of the largest multi-branch veterinary companies in Connecticut. We even have a staff member who is certified in vet assisting (CVA).
Vet offices and centers need their IT network to be streamlined, efficient, and to allow for a steady flow of constant communication. They need to be able to service their clients quickly in a fast-paced environment with little or no downtime. They need someone who can effectively communicate with their vendors when need be, such as Heska, Sound Eklin or Henry Schein. And most importantly, someone who understands how they operate as well as how their software works, inside and out. This is where Endecom shines.
Are you tired of the same IT issues popping up at your Vet facility?
Blood label printers failing to print when you're already behind on your workload?
Workstation computers freezing up when a long line of clients is waiting to be checked out?
Call center phones going down, dropping calls or making strange sounds when picked up?
Infinity or Cornerstone software freezing during a critical function or busy time?
Tech guys who don't respond with urgency, never get back to you in a timely manner or are disruptive, loud or not careful around sensitive equipment.
We are the Connecticut Vet IT and computer experts!
Our expert engineers have a working knowledge of Infinity and Cornerstone and have a working relationship with their vendors, and know how to communicate with them effectively to meet your needs. We have years of experience understanding and resolving the IT issues that vet centers face. We know how to optimize your network to create a streamlined and efficient facility that is prepared to deal with any animal emergency quickly and efficiently, without pesky IT issues slowing you down.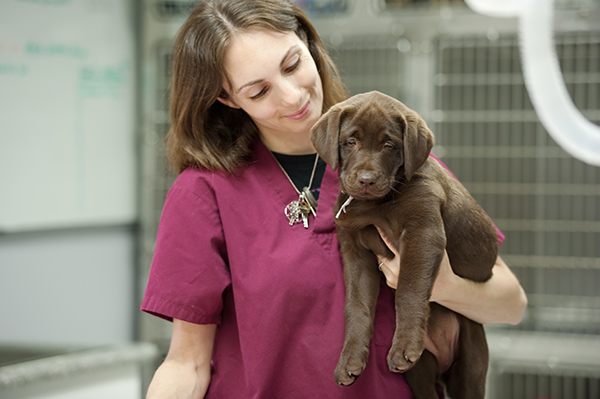 "For the past five years, we have benefitted from the expertise of Endecom Computer services in maintaining, upgrading, troubleshooting and consulting for all of our I.T. needs. What we feel sets them apart from other similar companies is not only their availability in times of "urgent need" but also their quick and professional response in routine matters. Nick D'Emanuele and his team always respond promptly when contacted and they are quick to resolve the issues. We highly recommend them."
Kathy Grasso, Hospital Manager
Yalesville Veterinary Hospital, Inc.
IT Systems & Security Audit
Take advantage of a free IT systems and security audit today. We'll review your existing systems to uncover ways to increase your productivity, decrease downtime, and save money. We'll discuss your company and your goals, and suggest solutions that work best for your business, and your budget.